About Eletronaval
Since 1991, Eletronaval was created with the aim of innovating, developing products and solutions for one of the
most demanding in the world. Based on solid and clear values, year after year we conquer our space and the
recognition of our customers, being part of the biggest and most important projects of construction of ships
and platforms carried out in Brazil and around the world.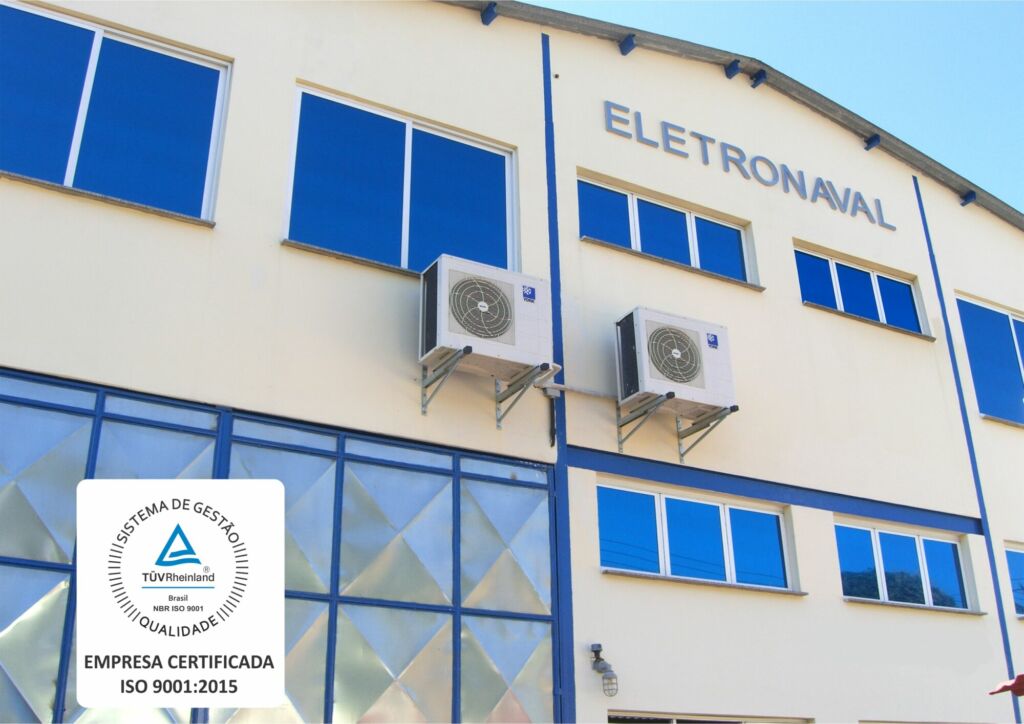 Eyesight
To be the largest national manufacturer of lighting and electrical equipment in the Naval & Offshore branch, becoming a reference for excellence in products and service.
Mission
Produce high quality equipment at a fair price, with application in the area of lighting and electrical in order to serve all customers in the Naval & Offshore branch.
Values
PEOPLE respected, committed and accomplished. EXCELLENCE with SIMPLICITY. FOCUS on RESULTS.